Fundraisers and Ordering Team Gear Doesn't Have to be a Hassle.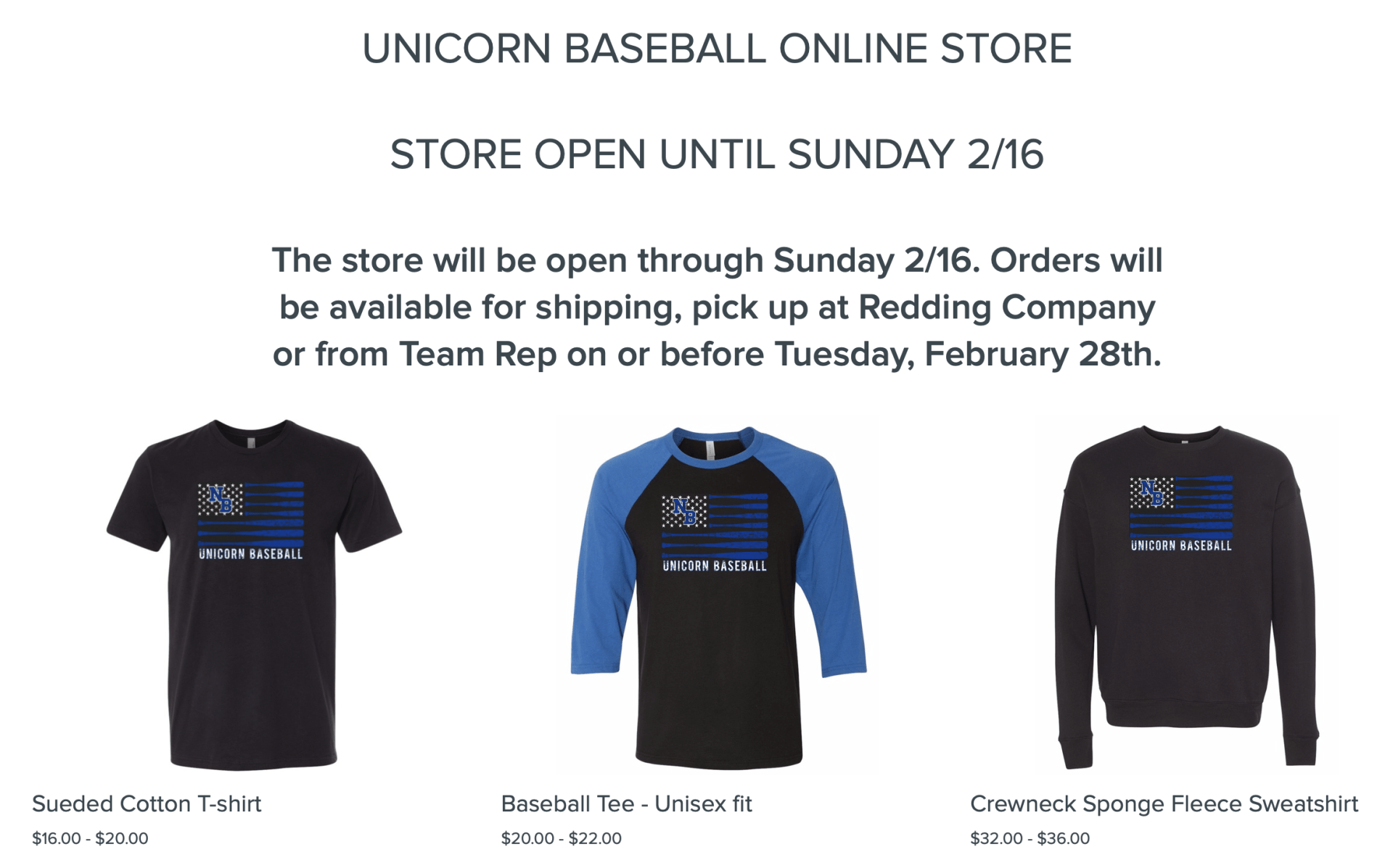 We understand, you didn't sign up to be a coach so you could outfit your players with their uniforms or provide cool fan gear to their parents. However, both are essential parts of a team's success. That's why you will love having a customer store with us. It is a simple, secure way that enables your athletes and their supporters to order individual team gear and sideline gear that they want and need.
We handle all of the payment, order processing, printing, and shipping for everything that was ordered in your store. This means you don't have to chase down order forms from athletes and parents, worry about who has paid for their uniform, and more. We take care of everything for you!
If fundraising for your team or organization is the goal, you will love that your players, members, family, friends, and other community members can easily access your store to extend its reach as far as the Internet can go. You know that people have gotten used to ordering so much stuff online, so why would the ease and simplicity of supporting their favorite athlete and team be any different? Customer stores are a perfect fundraising tool to give back to your community painlessly.
How much you want to raise will be up to you when it comes to the items you have listed in your store. You can add any dollar amount per item, which will then be paid via check to your organization after the order is delivered. And, we don't charge credit card fees for fundraising!
Store Timeline, Requirements, and Delivery
As a general rule, we leave our customer online stores open for two days to two weeks. After the mockups are created, it takes 24-48 hours to build the link to your store. We will produce all items in bulk after your store closes. For standard screen-printed items, the orders are typically produced and delivered 10 business days after the date the store closes. Embroidered items take a bit longer and are usually delivered within 14 days. Specialty items that are more difficult to source may take longer. 
We do have a minimum requirement for selling items in an online customer store. We require 24 pieces per unique design be sold and each unique design must be the same thread/ink color and size for printing. Each unique design can be placed on three different items. If your store does not meet the requirements, refunds will be made before the store closing date. 
Once orders are made, they will be individually bagged and tagged with the members of your organization or team clearly labeled for easy distribution. We offer a bulk pick up option or individual shipping if pick up is not available for your order. 
Fundraising and Coaching Made Simple
Whether you are trying to order uniforms for your team or trying to have the best fundraiser your organization or team has ever had, a customized customer store may be just what you need to reach your goals without the frustration that often goes along with these types of projects. Let us set up your store, collect your orders and funds, and package everything for an easy delivery. Contact the Redding Company today to find out if a customer store would work for you!